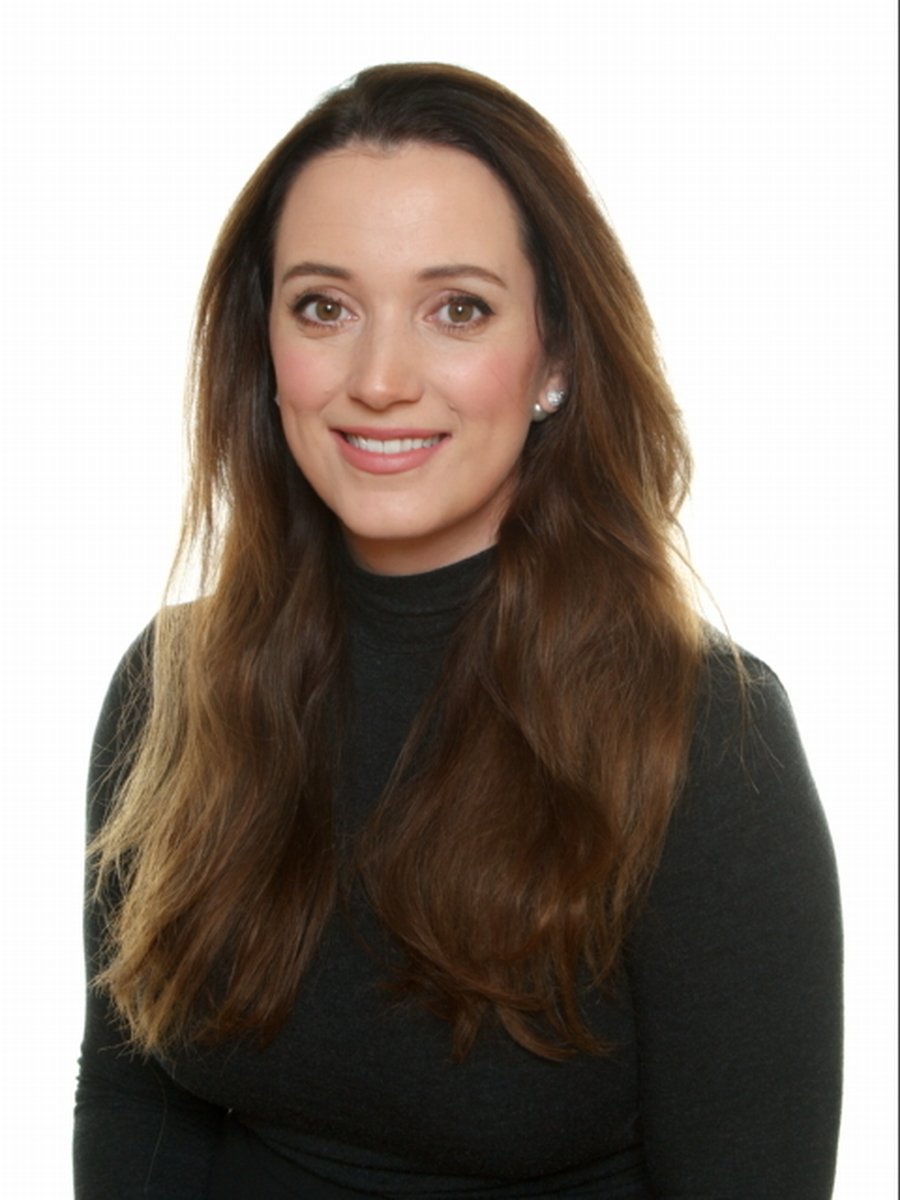 Our SEN Lead is Miss Laura Woodham
Supportive Parents
The SENDIAS service for children, young people and their parents
Providing the Special Educational Needs and Disabilities Information, Advice and Support Service (SENDIAS) for Bristol, North Somerset and South Gloucestershire
0117 989 7725
Chester Park Junior School SEND Information Report
2019 2020
This document sets out how we, as a school, provide for our pupils with Special Education Needs and Disabilities.
If you have specific questions about your child, please contact your child's Class Teacher or school SENCO.
The school currently has pupils in the following Department for Education categories of SEND need:
| | |
| --- | --- |
| Specific / Moderate / Severe Learning Difficulty | Yes |
| Communication and Interaction | Yes |
| Social, Emotional and Mental Health | Yes |
| Physical and Sensory | Yes |
Questions and Answers for parents
What should I do if I think my child may have special educational needs?
We have systems in place for identification and assessment of Special Educational Needs (SEN) for all stages of the pupils' school life and we actively encourage parents to contact the school at the earliest opportunity if they have any concerns.
Your child is about to start school and you think they have additional needs:
Phone the school and give a brief overview of your child's needs
Arrange an appointment with the school SENCO
Discuss whether your child might need a transition plan
Bring in all paperwork from the child's previous school / reports from professionals like doctors, speech and language therapists etc
Your child is already in the school and you think they have additional needs:
Arrange a meeting with your child's Class Teacher to talk about your concerns
Arrange a meeting with the school SENCO and Class Teacher
Bring any paperwork from doctors or other professionals you have seen to help the school understand your child
How does the school know if children need extra help?
How will school support my child?
All Class Teachers are responsible for ensuring children receive additional support if they need it
Children with SEND needs have a Support Plan which tracks how well additional support is going and whether the child is making progress
Children may get extra support from the class teacher
The classroom might be modified to help the child learn
The child might need to work in a small group
The child might need intervention out of class
The child might need a specialist to come into school to support them
Children with SEND needs are on the SEN register and their progress is also monitored by the SENDCo
The SENDCo and parents may decide to make a referral to a specialist
The SENDCo may attend Paediatric appointments with parents and child
The school has a named Governor who supports the school in its SEN provision
How will the curriculum be matched to my child's needs?
The curriculum may need to be broken down into small steps
Learning might need to be at a slower pace for the child
Learning might need to be based on the child's interests
Learning might need to be focused on a specific area of need and taught more frequently
The child might need extra lessons in a small group
The child might need different and additional resources
How will both you and I know how my child is doing and how will you help me to support my child's learning?
Teachers review children's Support Plans with the SENDCo
Teachers review children's Support Plans with parents
Your child's Support Plan will have their targets, what is happening to help them achieve the target and how that is going
Support Plans are reviewed throughout the year
Your child will be regularly assessed
Senior Leaders look at the data from every class and talk about how to help children
Parents with SEN children can request three additional meetings with their class teacher throughout the year on top of Parent's Evenings
What support will there be for my child's overall wellbeing?
We are very aware of how important it is for a pupil to feel safe and happy in school in order to reach their full potential. We aim to have a kind and caring ethos that centres on the well-being and happiness. We have a wide range of systems in place to achieve this.
We have Nurture Groups running during school lunch times – Class Teachers can apply to enter a child into the Nurture Group if they feel this is necessary
We have specially qualified staff who deliver emotional literacy interventions (ELSA)
We take recommendations from our Primary Mental Health Specialist such as activities and workbooks and support our learners with games and 'check-ins' to see how they are feeling
All of our teaching staff are regularly trained to observe and notice pupil behaviour – we have routines in place such as Morning Greeting which gives Class Teachers a daily opportunity to pastorally support pupils
We have caring Senior Leaders who spend a lot of time with our pupils when they need a break or they need more intensive pastoral support
Pupil Voice – we have a fantastic School Council who meet regularly and share what their peers think
Medical
If your child needs to be medicated in school, all parents must bring up to date medication instructions to the school office and sign a consent form to enable staff to administer
If your child needs prescription medication for a high risk or life-threatening condition eg epilepsy, parents must notify school immediately and provide a Care Plan from the child's health practitioner
What specialist services and expertise are available at or accessed by the school?
We have a range of services who we work with
Paediatrics
Educational Psychology
School Nurse
Speech and Language Therapy
Occupational Therapy
Physiotherapy
Behavioural Outreach
Primary Inclusion
Children's Services
Bristol Autism Team
Child and Adolescent Mental Health Service
Play Therapy
Hope Virtual School
What training are staff working with children with SEN had or having?
Our Class Teachers, Senior Leaders and LSAs have access to the following training:
Positive handling
Emotional Literacy Support
Phonics delivery training
Medical training for administering medicines
Speech and Language
How is my child supported with activities outside of the classroom and on school trips?
We provide a wide range of experiences for our pupils outside the classroom. From learning to ride a BMX, Boxing, cooking, sewing, residential camp, Forest School, Theatre trips, acting workshops and cultural experiences. Additional support our pupils is usually available through additional adult support, tailored experiences to enable access, targeted experiences to engage a child's interests and of course, the involvement of our parents and carers. We ensure that all trips are risk assessed to include children with additional needs.
How accessible is the school environment?
The school has not been purpose-built to provide for accessibility and is a new building.

Most of the school buildings are fully wheelchair accessible through provision of ramps and lifts.
The school is equipped with disabled changing and toilet facilities.

English as an Additional Language (EAL)
An EAL specialist visits the school when needed and class teachers are kept regularly up to date with strategies/advice. For parents whose first language is not English or who have learning needs or disabilities the school will seek to meet their needs e.g. through inviting a friend or family member to translate, arranging meeting in a wheelchair accessible location.
The school has a well organised system for budgeting, and this includes ensuring appropriate allocation of funding for SEN.
How does the school support transitions?
Secondary
Theatre trips to watch Secondary performances happen almost yearly
Head teachers from Secondary schools often come and visit the pupils to answer questions
Additional visits are coordinated to ensure our Year 6 have the best and most settled start
Primary and Secondary SENDCos discuss all pupils in advance and go through what support they need
Key Stage Transfer from Chester Park Infant School
Transition meetings for children begin two months before transition
Children with additional needs are brought over to take part in enrichment activities to support their knowledge and confidence in their new setting
Additional meetings are held between senior leaders
A meeting between transferring and receiving staff from both schools is held in Term 6
Continuous curriculum provision from EYFS to year 6
How are the school's resources allocated and matched to children's needs?
The school keeps thorough records of funding allocated to SEN and tracks expenditure. This is overseen by the Head who reports to the Governor's Finance Committee.
The SENCo determines SEN pupils' needs and allocates SEN provision accordingly, with EHC pupils always prioritised.
Staffing and resource expenditure on support/groups/alternative provisions is recorded within the school's provision map.
How is the decision made about what type and how much support my child needs?
The SENCO, Class Teacher, Deputy Head and Head regularly review pupil's progress
Advice is taken from external agencies/parents
Assessments are done internally in school inform this process.
Teacher assessments are considered
LSAs give feedback to SENCo on observation in class
SENCo may observe in class
Allocation is made based on level of need, EHC documentation and external agency recommendations are always considered
There is an on-going monitoring of impact through for example weekly line manager meetings and frequent up-dating of information on the provision map
How can I, as a parent, be involved with the school and SEN?
We welcome all parents to actively contribute to the school – through volunteer to support school trips, listen to readers, support their child in class when needed and helping at lunch times.
Our official parent groups are:
BAME Parent Group run by the Inclusion Leader
The Friends of Chester Park
Governors
There are many opportunities to join in with school life and be involved with the school such as;
Termly whole school open days
Whole school community events
Meet the Teacher Meetings
Parents Evenings
If you would like to be involved with any aspect of the school, please contact the School Office with your request and you will be put in touch with the relevant member of staff.
Who can I contact for further information?
Our friendly Office team, led by Miss Ball, are always available to direct any queries to the relevant member of staff. Contact them either face to face, over the phone 0117 3773365 of via the school email address chester.park.j@bristol-schools.uk. All queries are treated with sensitivity.
For safeguarding and medical emergency, one of the Senior Management Team or Designating Safeguarding Leader must be involved immediately.
Mr Mike McNama – Federation Headteacher / Deputy Designating Safeguarding Leader of Infant and Junior site
Mrs Claire Woolley – Junior Deputy Headteacher / Designating Safeguarding Leader of Junior site
Miss Laura Woodham – Junior Assistant Headteacher / SENDCo / Deputy Designating Safeguarding Leader
Mrs Kathryn Morley – Junior Deputy Designating Safeguarding Leader
A warm welcome to Chester Park Junior School.
Please visit our page for regular updates, courses and information about SEND at CPJS.
If you would like to discuss your child's existing needs or you have a concern, please email
chester.park.j@bristol-schools.uk
Our Inclusion lead is Mrs Jenny Donatien
Supportive Parents:
provides the statutory SENDIAS Service in Bristol, North Somerset and South Gloucestershire. It provides free, impartial, confidential, information, advice and support to children, young people from 0-25 and their parents about any type of special educational need or disability. They offer information from the first concern right through the process of seeking statutory support to improve education experience. Supportive Parents are an independent charity and company limited by guarantee." - www.supportiveparents.org.uk
Courses for parents and carers
March 2019- click here for Easter holiday ASC courses please note as at 26.3.19 there are still places available
Bristol City Council has a duty under the Children and Families Act 2014 to provide impartial,
confidential and accessible information, advice and support to children and young people
with special educational needs and/or a disability (SEND), and their parents or carers,
regarding their education, and any health or social care needs related to their education.
This support is currently delivered through Supportive Parents, Bristol's SEND Information,
Advice and Support Service (SENDIAS service).
In partnership, Bristol City Council and Bristol, North Somerset and South
Gloucestershire Clinical Commissioning Group propose to re-commission Bristol's
SENDIAS service from 2019-2022.
You are welcome to feedback on the consultation using the following link and we also ask that you
encourage children, young people, parents and carers to complete the survey too:
bristol.citizenspace.com/adults-children-and-education/sendias/